Our world,
smarter with IoT.
We design and deploy wireless real-time monitoring and control solutions, to make your business smarter and more sustainable.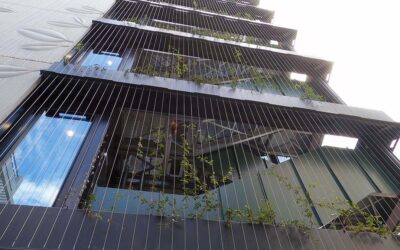 Globally, the leading architectural trend is to create natural environments wherever possible to give the building's occupants access to nature, and all the healing benefits that brings. However, building owners and managers will tell you that the installation of a...
Adroit Fresh And Seawater Monitoring Kits
Real-time wireless monitoring of multiple parameters using individual sensors for applications including rivers, streams, ponds, lakes and coastal areas.
Adroit Contactless Fever Scanner
The adroit Fever Scanner is a fast, accurate and automated device that enables organisations to detect individuals showing signs of fever.
Any device.
Any network.
Total integration.
Deploy and manage complete IoT solutions with Libelium products.
See how IoT created these Smart business and environment solutions
Predictive Control
of Vineyards
Gain efficiencies, increase capacity and cost savings
Smart Fish Farm
Water Control
Monitoring water quality in Smart fish farm ponds and tanks
Airport Passenger
Activity Monitoring
Enhance passenger experience with activity monitoring at airports
Adroit partners with leading network providers to include seamless connectivity as part of our IoT solutions.