Environmental Monitoring - Coliforms (E. coli)
Real-time, continuous environmental monitoring of water parameters including total coliform monitoring (E. coli, total or faecal) for a variety of water monitoring and management applications.
Adroit partners with Proteus Instruments (UK) as a New Zealand distributor for the Proteus range of multiparameter sensors for real-time monitoring of dissolved organic matter, including coliforms.
Adroit provides complete managed environmental monitoring solutions which include equipment, network connection, cloud platform, training, installation, servicing and support. The ability to continuously monitor environmental parameters in real-time for water quality including total coliform monitoring (E. coli, total or faecal) across a wide variety of water environments, provides accurate environmental data. This data can assist in critical decision-making and aid in the overall management and sustainability of fragile ecosystems and environments.
Coliforms (E. coli) monitoring key benefits
Customisable thresholds and alerts.
Downloadable data and APIs for integration
Get a clear picture of water quality including total coliform monitoring (E. coli, total or faecal)

Cost-effective and reliable field proven sensors
and loggers
Variety of installation methods available depending on location and project requirements
Monitor water quality to provide safe and healthy environments for employees, public and communities.
Highly accurate and factory calibrated sensors measure various water parameters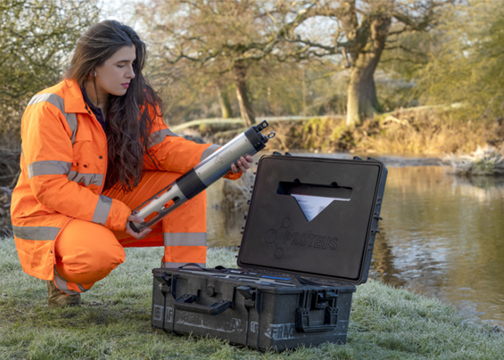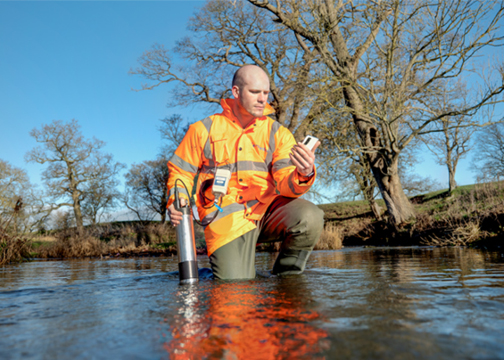 The world-leading Proteus multi-parameter water quality sensor is able to monitor coliform bacteria in addition to other significant parameters including temperature, pH, conductivity, turbidity, biological oxygen demand (BOD), and chemical oxygen demand (COD).
The Proteus is the world's first scientifically proven real-time sensor for measuring BOD that can measure a wide range of water quality, environmental and industrial applications. A multiprobe that measures your choice of parameter, all in one package, that can deliver data in the toughest field conditions. The Proteus has been designed for its ease of use, reliable data and economical Operation.
BOD is a key indication of the degree of organic pollution in water bodies because it measures the quantity of dissolved oxygen that microorganisms need to decompose organic materials in water. Contrarily, COD is a measurement of the quantity of oxygen necessary for the chemical oxidation of organic matter in water and is a key marker of the concentration of both organic and inorganic contaminants in the water in real-time – no lab needed.
Monitoring parameters of the Proteus Water Quality Sensor can include:
Coliforms (faecal, E. coli, total)
BOD, COD, TOC, DOC
Dissolved Oxygen Pressure
pH
Temperature
Optical Brighteners
ORP / REDOX
Tryptophan
Refined Oils
EC / Salinity / TDS
Turbidity
CDOM
Visualise various water parameters including Coliform Monitoring (E. coli) from any connected device