Proteus Multi-Parameter Water Sensor for Coliforms (E. Coli) Monitoring
Real-time, continuous environmental monitoring of water parameters including Total Coliform Monitoring (E. coli, total or faecal) for a variety of water monitoring and management applications.
Adroit partners with Proteus Instruments (UK) as a New Zealand distributor for the Proteus range of multiparameter sensors for real-time monitoring of dissolved organic matter, including Coliforms.
Adroit provides complete managed environmental monitoring solutions which include equipment, network connection, cloud platform, training, installation, servicing and support. The ability to continuously monitor environmental parameters in real-time for water quality including Total Coliform Monitoring (E. coli, total or faecal) across a wide variety of water environments, provides accurate environmental data. This data can assist in critical decision-making and aid in the overall management and sustainability of fragile ecosystems and environments.
Customisable thresholds and alerts.
Downloadable data and APIs for integration
Get a clear picture of groundwater levels, conductivity, temperature and tilt meters on your site

Cost-effective and reliable field proven sensors and loggers with long battery life
Installation to any existing water bore or manhole cover. Tilt monitoring requires pole mount
Ensure a compliant, healthy and safe worksite for employees, communities and environments
Highly accurate and factory-calibrated sensors measure various water parameters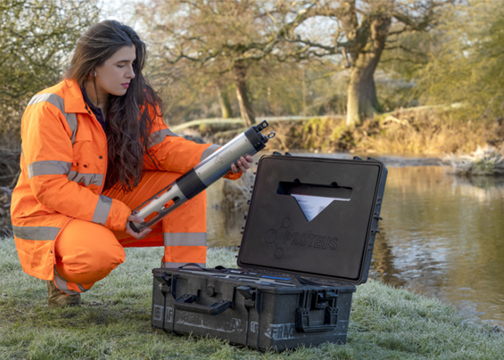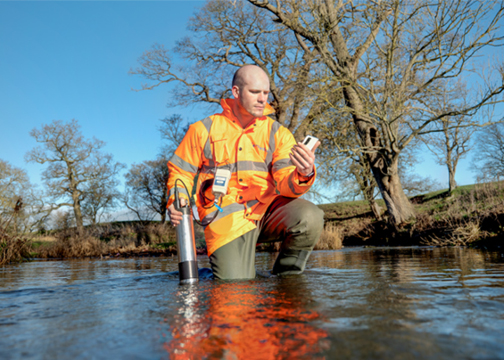 The world-leading Proteus multi-parameter water quality sensor is able to monitor coliform bacteria in addition to other significant parameters including temperature, pH, conductivity, turbidity, biological oxygen demand (BOD), and chemical oxygen demand (COD).
The Proteus is the world's first scientifically proven real-time sensor for measuring BOD that can measure a wide range of water quality, environmental and industrial applications. A multiprobe that measures your choice of parameter, all in one package, that can deliver data in the toughest field conditions. The Proteus has been designed for its ease of use, reliable data and economical Operation.
BOD is a key indication of the degree of organic pollution in water bodies because it measures the quantity of dissolved oxygen that microorganisms need to decompose organic materials in water. Contrarily, COD is a measurement of the quantity of oxygen necessary for the chemical oxidation of organic matter in water and is a key marker of the concentration of both organic and inorganic contaminants in the water in real-time – no lab needed.
Monitoring parameters of the Proteus Water Quality Sensor can include:
LColiforms (faecal, E. coli, total)
BOD, COD, TOC, DOC
In-built highly accurate Tri-axial tilt sensor
Tri-axial tilt sensor range -15 to +15 ˚C
Highly sensitivity at 0.001 degrees
Operates accurately in wide range of environmental conditions. Temp range -20 to 60 ˚C
Suitable usage for a wide variety of construction, civil and industrial worksites
Lithium battery provides long term reliable operation of 3-5 years
Robust housing with UV rating of 10 years
Tamper-proof and lockable packaging secures your site bore
Mounts to any diameter existing water bore or pipe
Flip top lid provides easy access to bore for calibration dips or water samples
Suitable usage for all construction, civil and industrial worksites
Automatic wireless connection via the Spark Cat-M1 network
Visualise various water parameters including Coliform Monitoring (E. coli) from any connected device
Dedicated NZ-based support when you need it.
We have a designated IoT team and Business Development Managers across the country. They're ready to support IoT deployment for your business.
Find out more at spark.co.nz/iot or talk to your Customer Lead or Business Hub.