Geotechnical Monitoring - Groundwater Level
Real-time, continuous environmental monitoring of groundwater level monitoring for a variety of worksite applications
Adroit provides complete managed environmental monitoring solutions which include equipment, network connection, cloud platform, training, installation, servicing and support. The ability to continuously monitor environmental parameters in real-time like groundwater levels, on any type or size of worksite, provides data that can assist in critical decision-making and site management. The data can also provide valuable insights to aid compliance and complaint mitigation and can help ensure the site is a safe and healthy environment for employees and surrounding communities.
Adroit partners with EWS (Australia) as the NZ distributor for the EWS range of innovative telemetry solutions manufactured, tested, and field proven in Australia and New Zealand's toughest environments.
Groundwater level monitoring key benefits
Customisable thresholds and alerts.
Downloadable data and APIs for integration

Get a clear picture of groundwater levels, conductivity and temperature

Accurate and reliable
measurements
Highly accurate, cost-effective, reliable, field proven and factory calibrated sensors measure various parameters
Installation to any existing water bore or manhole cover
Ensure a compliant, healthy and safe worksite for employees, communities and environments
Compliance and complaint mitigation
Historic and real-time data to aid management of compliance and complaint mitigation
Groundwater level monitoring features
Parameters measured include water level and temperature
Robust housing with a UV rating of 10 years
Suitable usage for all construction, civil and industrial worksites
Automatic wireless connection via the Spark Cat-M1 network
Tamper-proof and lockable packaging secures your site bore
Mounts to any diameter existing water bore or pipe
Flip top lid provides easy access to bore for calibration dips or samples
Lithium battery provides long term reliable operation of 3-5 years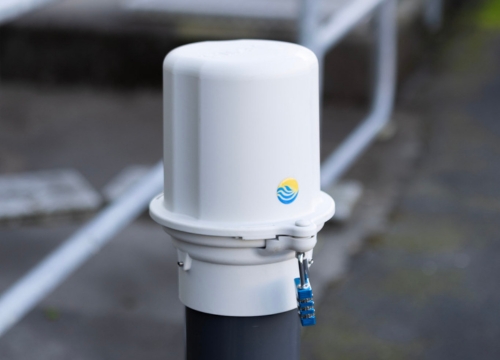 Groundwater level monitoring common applications
Real-time monitoring provides a better understanding of the availability, sustainability, and potential risks to the groundwater resource. Common-use applications include government agencies, agriculture, horticulture, viticulture, mining and quarries, infrastructure construction, environmental engineering, slope stability and dam monitoring.
Visualise groundwater level on your site from any connected device